Bookings/Request a Performance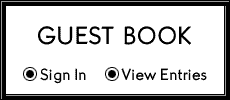 Subscríbete a nuestra lista para recibir noticias 

REGISTRATIONS ON GOING ALL SEMESTER, STOP BY AND CHECK OUT OUR CLASSES.

Award-Winning Professional Dance Company

FOLLOW US ON SOCIAL MEDIA

Serving the community since 2008

North Tri-Ethnic Community Center

2950 Roosevelt Ave, Fort Worth, TX 76106

     817-917-5734         www.solfw.com

An Open Letter...

To our new families: 

The staff and faculty at SOL Ballet Folklorico welcome you. You are entering a new world as you begin to study the art of dance. Remember that one is never too old or too educated to explore the numerous aspects of dance, because the knowledge derived from dance is endless! 

To our returning families: 

Thank you for your support and welcome back! You have chosen SOL as your dance group. Once again we are dedicated to teach you more than how to dance, but also the development of your mental, physical, emotional, and artistic growth; which is your coordination, poise, grace, flexibility, strength, self-confidence, self-discipline and self-respect.

To our parents: 

By enrolling your child at SOL, we appreciate that you take an active role in assisting your dancer by a genuine, enthusiastic and positive interest in your child's progression. You must also trust that we as the staff and faculty will make the decisions in your child's best interests. His/Her welfare is first and foremost.

To our new students:

Entering SOL you must take a trial class to assess proper placement and to ensure the best possible class schedule. The instructor will evaluate by considering age, experience, # of years dancing, dance history, progress, pace in "picking up" material, physical development, attitude and work ethic in class. If there are any changes you will be notified by the next class of the appropriate class the student belongs. 

REGISTRATIONS ON GOING ALL SEMESTER, STOP BY OUR STUDIO AND CHECK OUT OUR CLASSES.​

The Project—Transform the Building, Transform the City of Fort Worth. 

A project of this magnitude takes a village!

Transform 1012 Leadership Coalition Team:

- Daniel Banks & Adam McKinney, DNAWORKS

- Freddy Cantu, SOL Ballet Folklórico

- Opal Lee, Juneteenth Museum

- Taylor Willis& Vanessa Barker, The Welman Project

-Coalition for Peace and Justice

Window to your World

Mass Design Group

For more information on the Transform 1012 N Main - Fort Worth Project 

1012 N. Main St. Leadership Coalition and supporters met with City of Fort Worth Councilperson Carlos Flores to discuss the importance of saving and transforming 1012 N. Main St. and the future impact it will have on Fort Worth.